REAL WEEK
Instagram wanted to come up with a campaign for the National Mental Health Day to stress the importance of mental health and acknowledge that social media may affect it. The client's request was to create an awareness campaign for staying mentally healthy.
Shillington Student Brief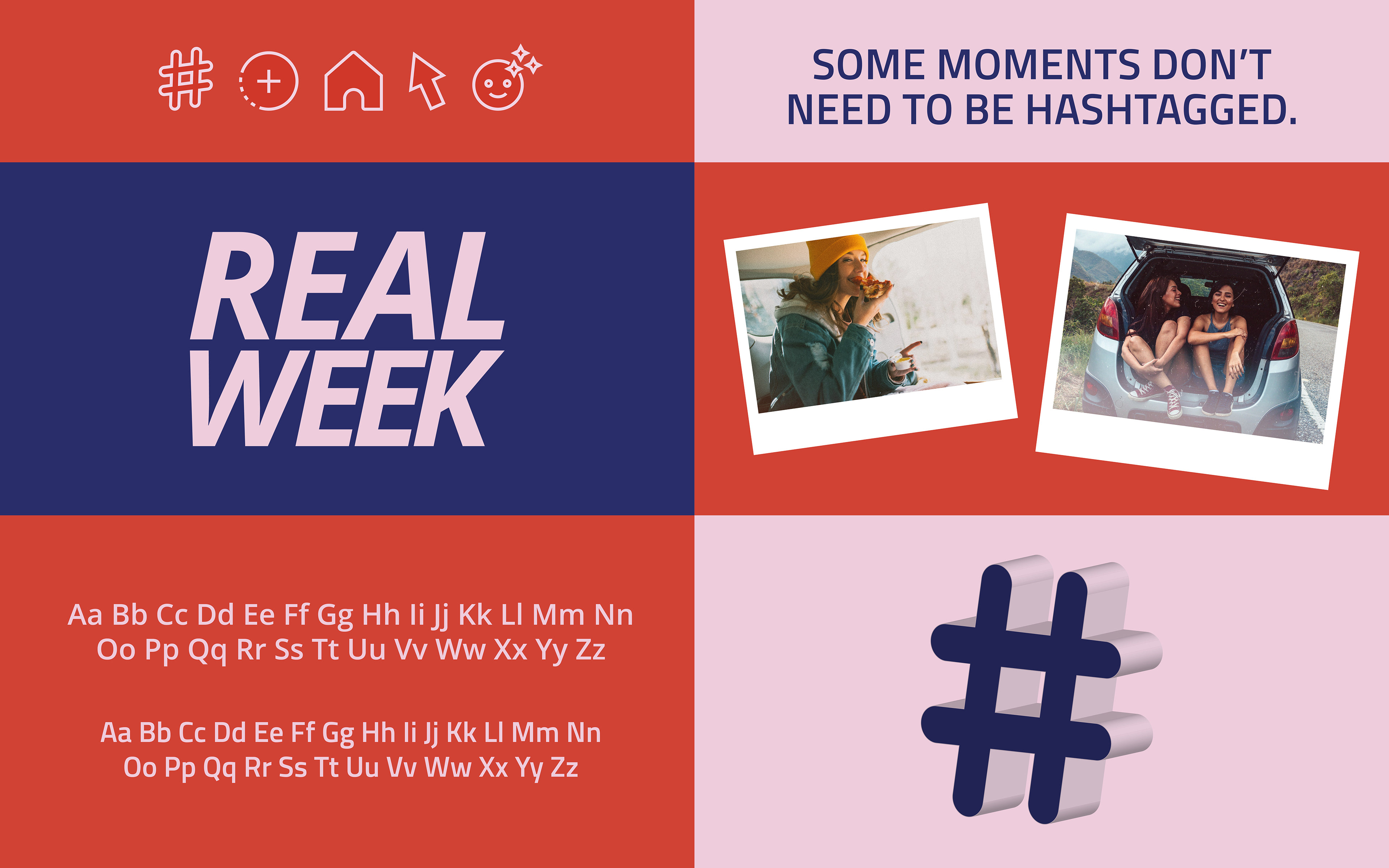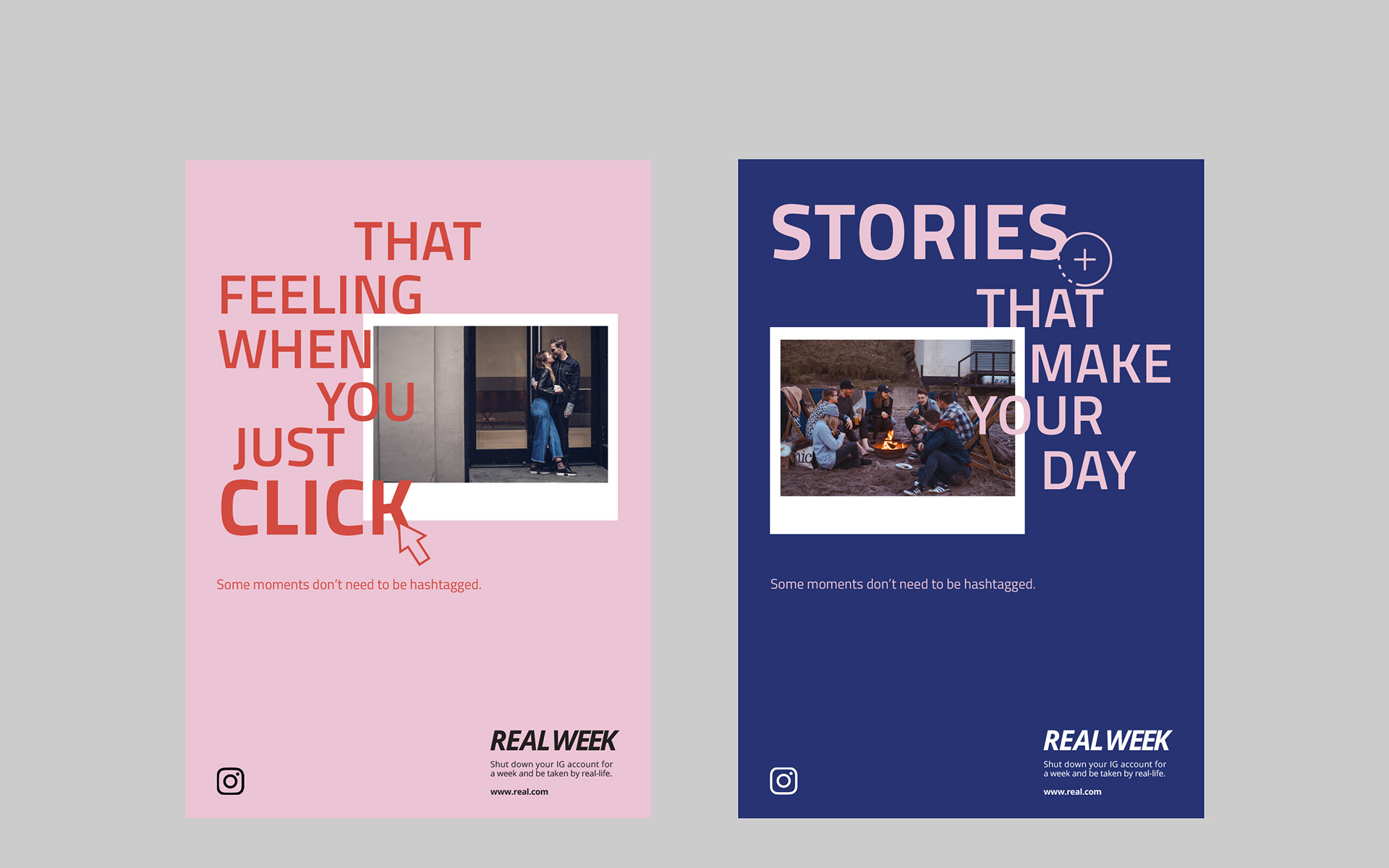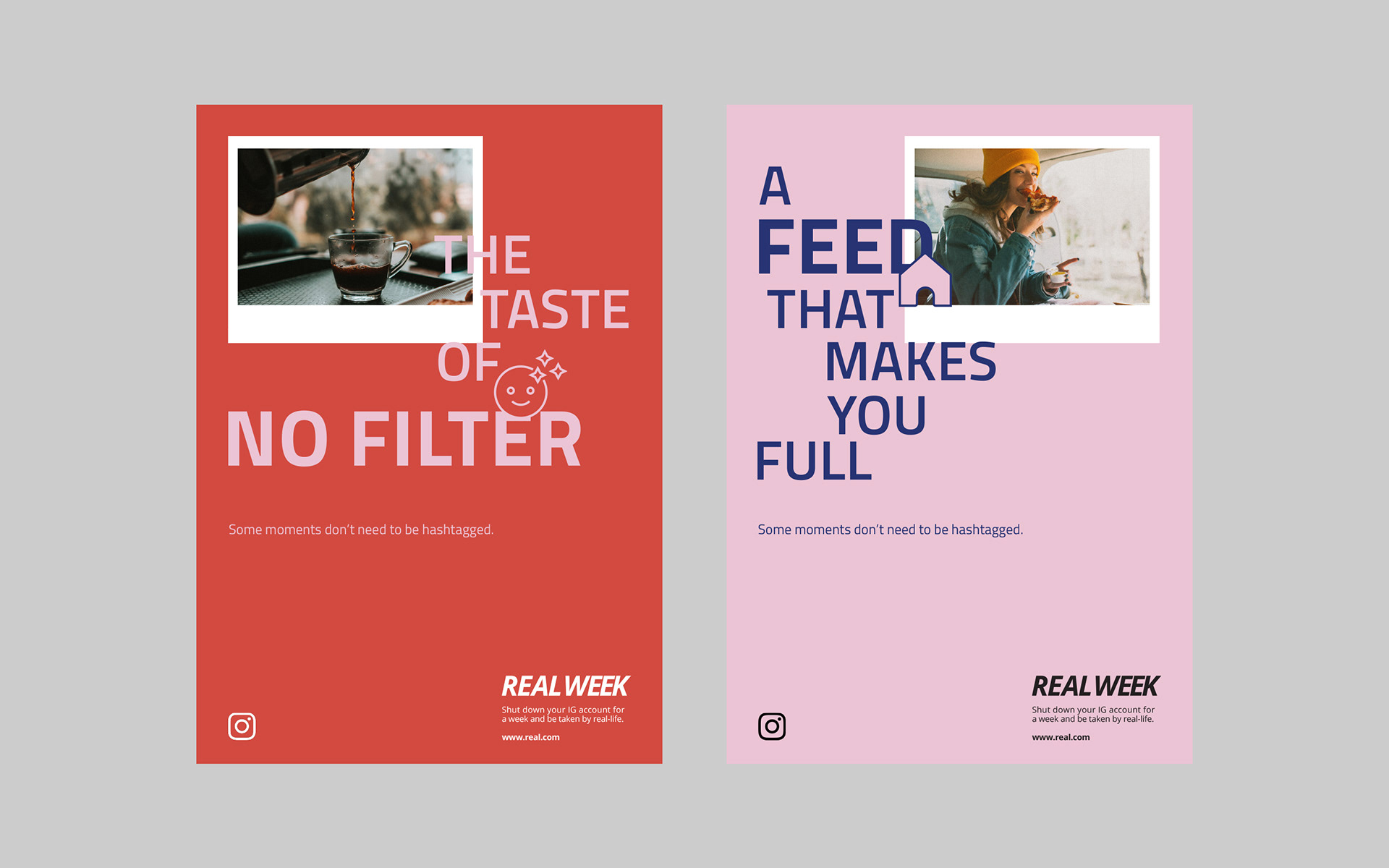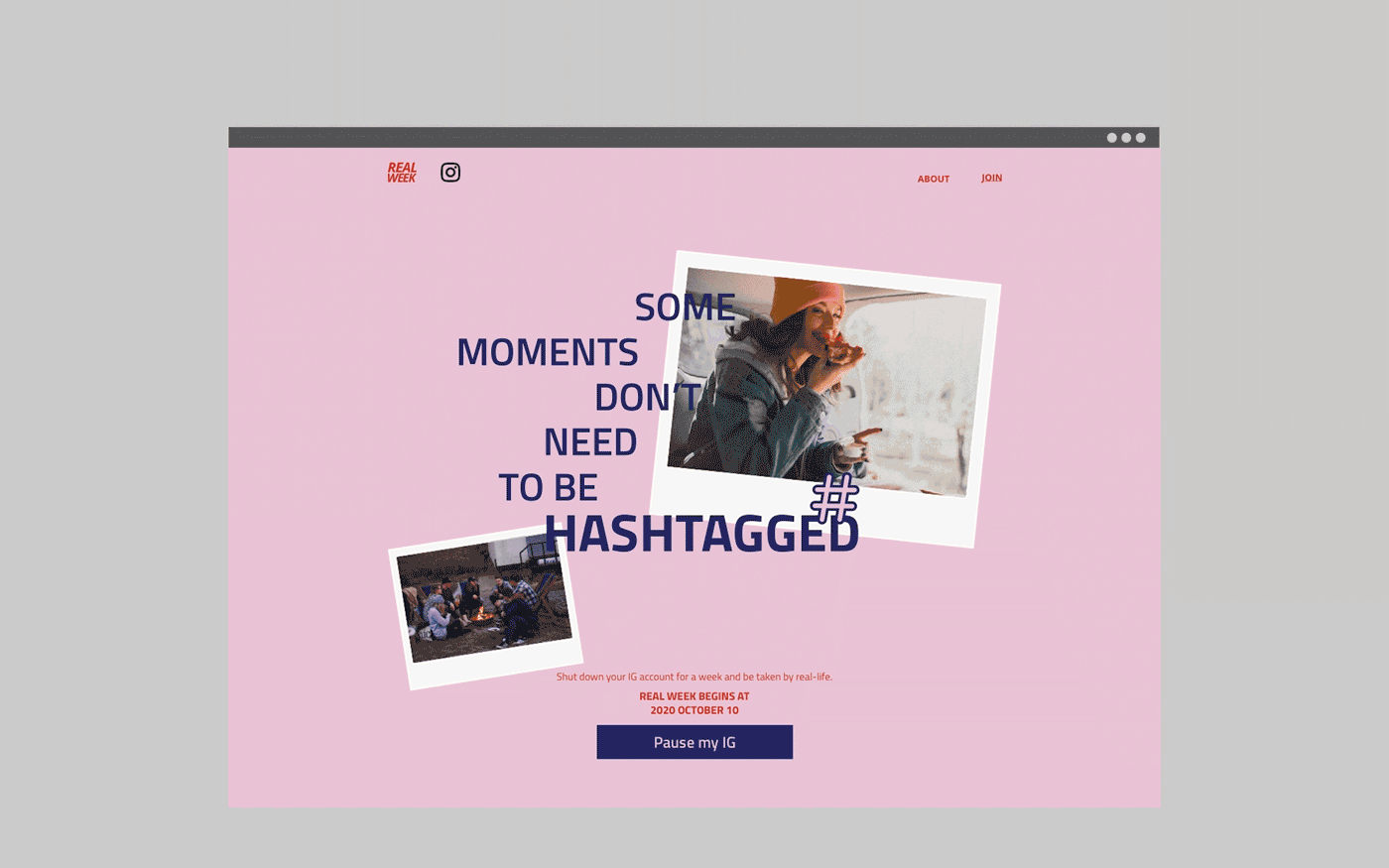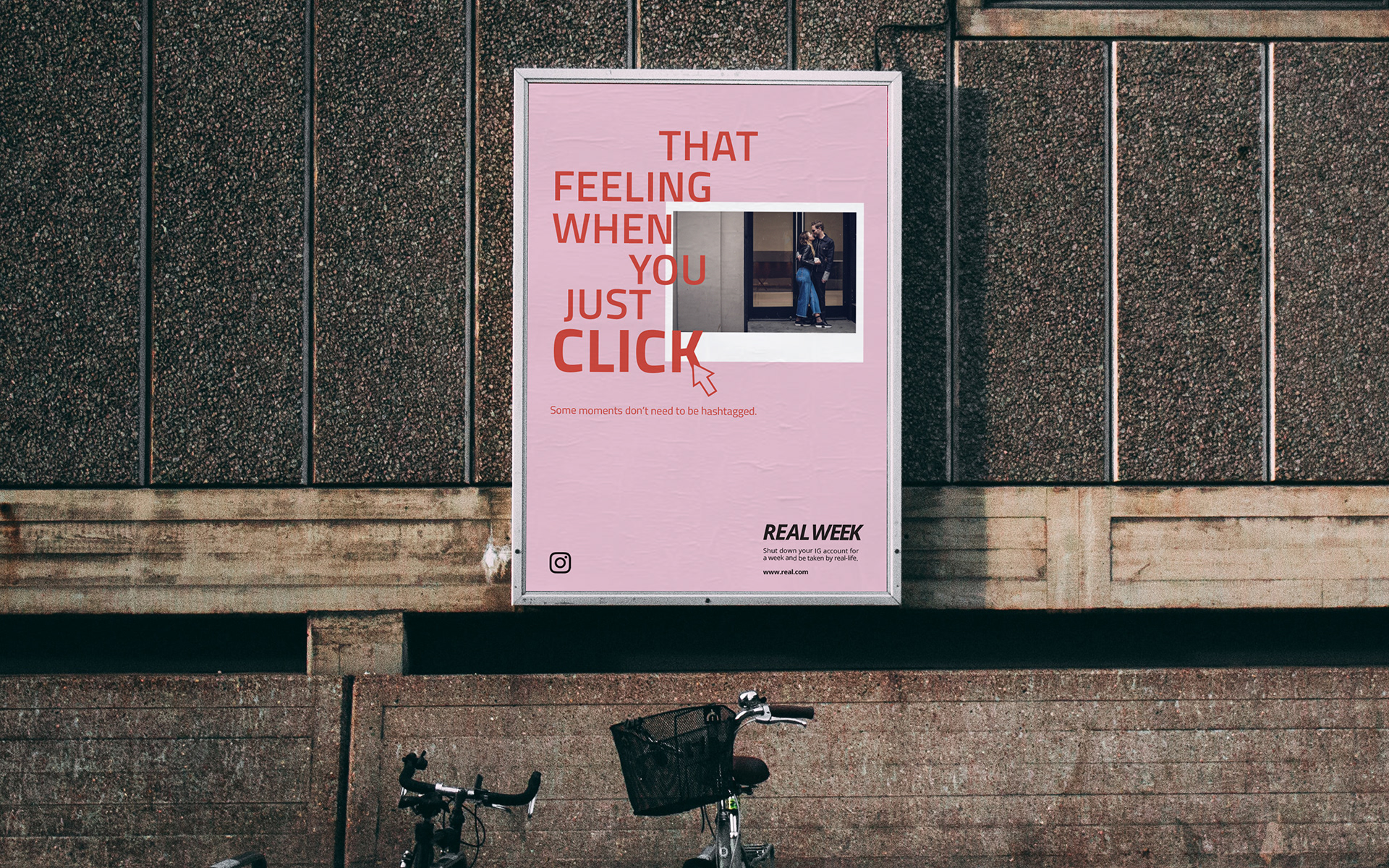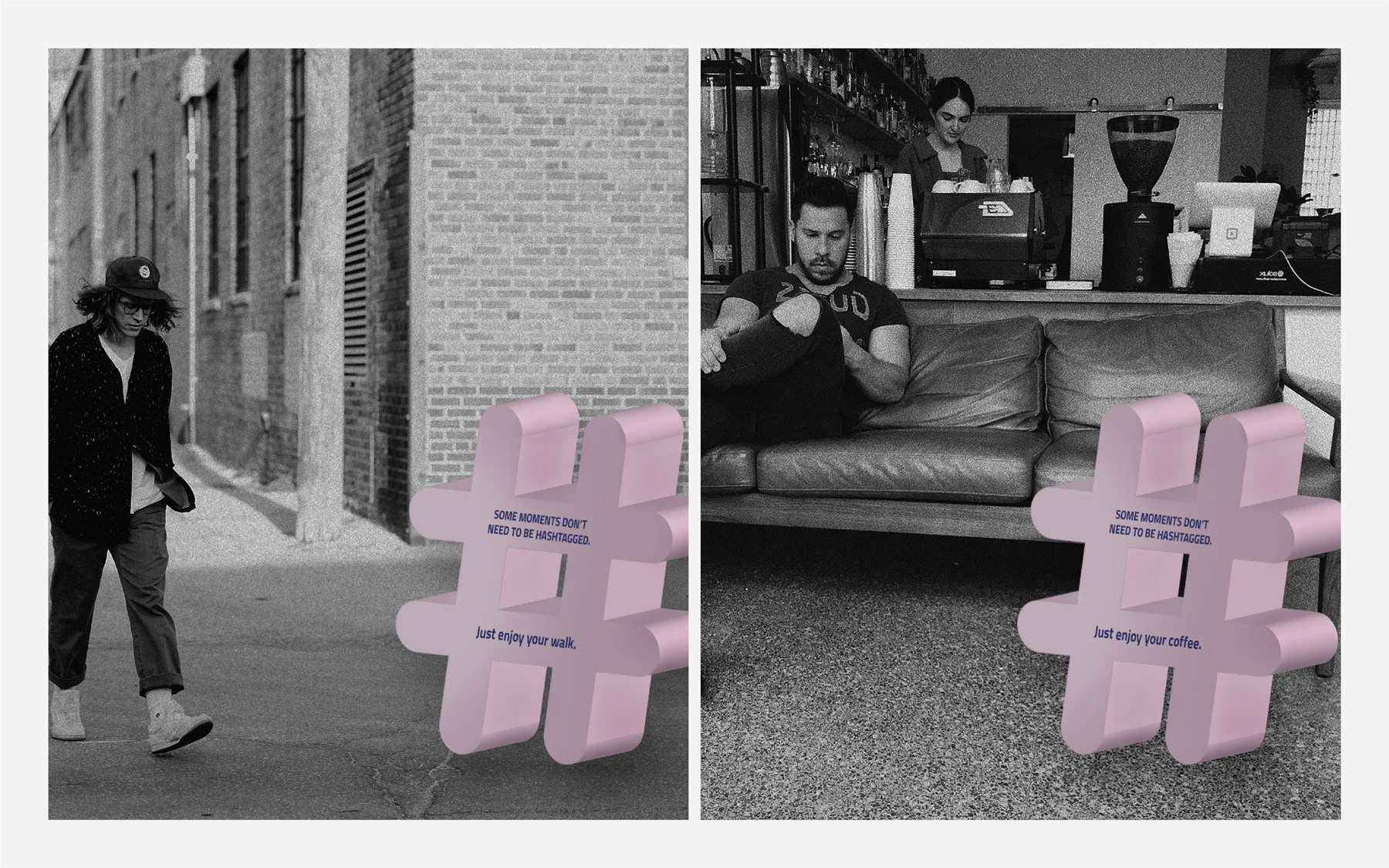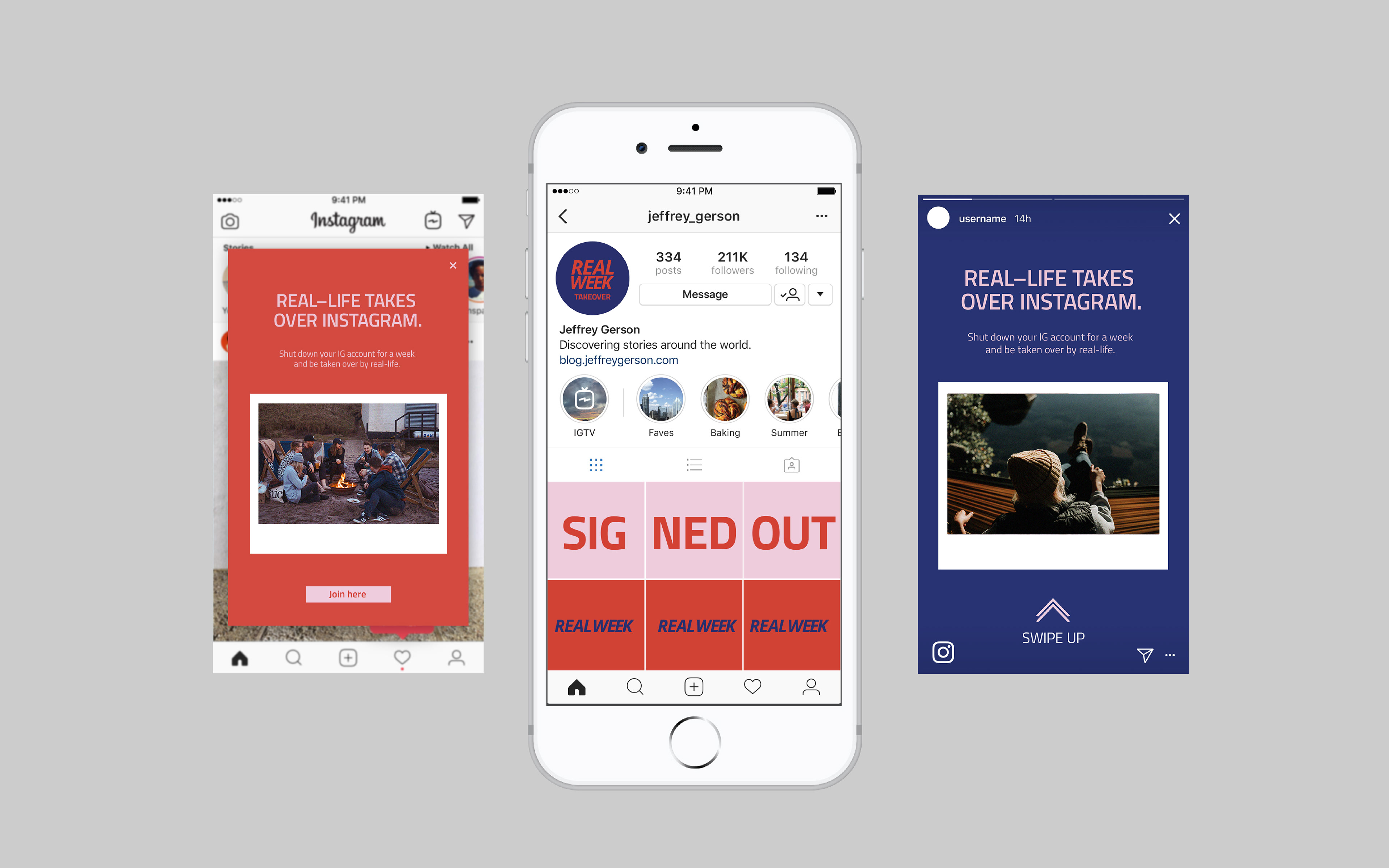 Some moments don't need to be hashtagged.